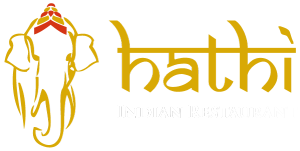 01825 713287
HIGH STREET, NUTLEY, EAST SUSSEX TN22 3NG
OPENING HOURS
Dinner | Monday – Sunday 5.30pm – 11.00pm
Lunch | Sunday 1200 – 3.00pm
Save
Save
What a wonderful place. The best Indian meal that I have had. With the most amazing home made chutney starters with the poppadoms. Very friendly staff and owner. You won't be disappointed.
Robert
On holiday staying in a barn conversion. Saw this place on way to barn, thought we would try it out. Glad we did. Great food and service and would come back if we were in this area again.
Andrew
Amazing restaurant. Food to die for and excellent service. Will definitely be back. Thank you for an amazing evening.
Emma
Lovely food and service. I went with my 9 year old son last week, and we both thoroughly enjoyed our meals. Thank you!
Lucy
Love it here .. Fantastic food and atmosphere. Brilliant & helpful staff.
Tracy
Lovely food; service was brilliant very much recommended had a lovely evening thank you.
Amanda
Highly recommend this restaurant. Visited this evening for the first time with friends we had a great time. The food was really lovely and we all really enjoyed our meals. The staff were welcoming and friendly. We will be returning, thank you Hathi.
Charlotte
We had such a great time at this wonderful restaurant. Lovely atmosphere, friendly staff. Thanks Sid for the recommendations. Food was delicious. It's a must try.
Michelle
Our first visit, and it won't be our last. Great food, staff were friendly, and great service. All in all a lovely evening!
Ann
What wonderful food and the staff were fantastic. A credit to the village of Nutley!
Paul
Excellent food and Service. Best Restaurant In Sussex.
Moin